Title: Secret Maneuvers
Series: Ex Ops #1
Author: Jessie Lane
Published: June 14, Jessie Lane
Format: Ebook provided for review
Some mistakes from the past haunt us forever... unless fate steps in with a second chance.

One 'dear John' letter haunts Bobby Baker's every living moment. It's the letter he stupidly wrote to his high school sweetheart, Belle, right after he left to join the Army. The letter that he told her that he wasn't so sure if they were ready for forever yet. But before he can let her know that the letter, and his second thoughts, are nothing but a mistake, she up and disappears from the small Georgia town they were both raised in.

Fifteen years later, Belle unknowingly walks back into Bobby's life when her job as an ATF Agent forces her to work with a group of men secretly headed by the CIA to help her track down whoever is involved in funneling black market weapons to a drug cartel in Mexico.

Bobby will use this mission to try and soothe Belle's hurt feelings while proving to her that their love is still meant for forever. He'll use every dirty trick he's learned since he joined the Army to maneuver her back into his life for the long haul. But Belle's not making it easy as she keeps him at arm's length in the hopes that mistakes of her own never come to light.
First thing, right away, I love these two teens, Belle and Bobby. Like, I instantly fell for them, I felt their love right to my core. Their combined charisma was great, and I was excited for them and their future together. And then Bobby had to go and ruin it all!! Seriously folks, in my notes I called him a jerk-face. And I can tell you right now that I was thinking even worse than that, but I decided to let him off easy because I knew he was going to try to right his wrongs. But boy, he'd better do it quickly, I thought, because I was mad as hell at that boy!
And then we are fifteen years ahead, present day. And Bobby is in Ex Ops, and they are the people who are called when shit gets serious – and in a very bad way! He mentions that he was shot in the knee, and I have to be honest; I was kind of happy. Is that bad of me? But then it comes out how he looked for Belle. He hired private investigators and everything. But that's the thing about someone who doesn't really want to be found, it's almost too easy to disappear. All until one day brings the two of them face to face. I swear to god, my little inner shithead was pointing a finger at Bobby saying,
"oooooh you're gonna get it!!!!!
"
"There had been plenty of tears, but they were shed with my chin up, my shoulders back, and me facing the world head on." – Belle thinking about Bobby
But now Belle is this badass ATF agent, and you don't screw with her! No one does. And I love her. She is investigating some gun smugglers, and ATF is calling on Ex Ops to assist. When Bobby and Belle get face to face, it ain't pretty. She's one tough cookie, and she isn't just going to roll over for good ol' Bobby-whatshisface. She's got a big gun, a big ass truck (hello, truck envy here!) and an attitude to match it.
I love how Bobby knows what he's missed out on, and wants Belle back oh-so-bad. The sexual tension and chemistry between them is off the charts. And there are some instances when they get to relieve it, and thank the stars, because I was beginning to feel as wound up as they were! And it wasn't long before I wanted them back together, just as much as Bobby. He was slowly working his way into my good graces again. This book really had some emotional scenes in it that would just choke you up. I can't say there is a single emotion I didn't feel here; joy, heat, sadness, despair, anger, jealousy, fear... Crystal and Melissa bring you all of these emotions with such clarity, its like an arrow shooting through you.
There was so much to love about this book. Of course, there is the whole action plotline of the gun smuggling. I love that it wasn't just some reason to throw these two together, it is actually followed through on, and in a very exciting way! And of course, you have the part where Bobby is working his tail off to even just speak to Belle. But then there is more! There are secrets here, and where there are secrets, you know there is a good story! And something else I loved, this book had some really good kisses! I am a sucker for a good kiss, and Secret Maneuvers had plenty!
The writing in this story was superb. Jessie Lane (Crystal Leo and Melissa Pahl) have their own terrific chemistry. There is a lot of fabulous snarky lines, and fun times to be had. They write seamlessly together, and I can't tell who is doing what.
"I felt my mouth moving, but I had no idea what I was saying because my head felt light and there was a buzzing in my ears. He wasn't trying to push me over an edge, he was strapping me to a rocket, lighting the fuse and I was milliseconds from exploding all over him. When it hit me, it felt as if someone had blown me apart, molecule by molecule, until there was nothing of me left except for the heart and soul of me, which was my undying love for Bobby."
Basically what I am saying is this:
I loved this book
. It's going on my list of favorites, and I'll be impatiently tapping my fingers on the table in an annoying way until these authors get the next one out. I loved the characters, and the backdrop of the south. The secrets were fantastic, and I really wish I could talk more about them – but I can't. There is a whole lot of stuff I can't tell you about, but let me tell you, it's made of awesome and sprinkled with some terrific on top.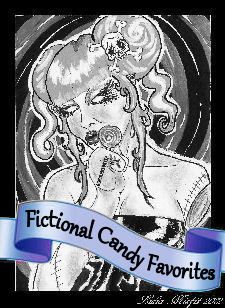 Now, I also have an excerpt for you! I've looked through all of the ones provided, and I chose this one where they are playing cards in a hotel. I remember this scene vividly. I hope you enjoy it as much as I did!
Men don't wax poetic on how they feel about other men. It was in the unwritten man rules somewhere that we were allowed to burp, fart and scratch our balls around each other, but there would be no wordy displays of affection. Anyone who violated that rule would have to turn our man card in. Even if the other guy was my best friend and had covered my ass on more missions than I could count. At this moment in time, though, I was willing to make a serious exception to the man rules since Declan had talked Belle into staying for a game of poker and beer.
Now I was on the verge of telling Riley that Belle and I would name our first child after him because he was loading her up with booze. It was a low-down dirty play, but she wasn't giving me another in. If I could get her drunk, then get her talking, it could be the breakthrough I'd been looking for. In essence, maneuvering her into a drunken corner in order to keep her in one spot long enough for me to talk to her because, God knew, that woman wouldn't give me the time of day otherwise.
The game continued, and it was easy to see that Belle was quickly slipping into a drunken stupor since she'd been squinting at her cards for the last four hands, trying to figure out in her head what she was holding. As if that wasn't cute enough, now she had the tip of her tongue peeking out of the side of her mouth like the crap hand of cards she was holding was a three thousand year old treasure map, and she was trying to figure it out to get the treasure. When I looked over to see the amused grins on Declan and Riley's faces aimed at Belle because she was once again holding up the game, it caused me to shake my head in feigned disgust. It was easy to see that, after all these years, my girl still had no idea that she was a natural at being cute.
Looking back to her, I muttered, "Baby, you going to play that hand or keep staring at it?"
Her head flew up and, for a moment, I braced myself for what was probably going to be a seriously pissed off woman's rant about how I had no right to call her baby anymore. Instead, she threw her hands up in the air in disgust, and then plopped them down on the table with not a care in the world that she was flashing her cards to everyone. Huffing in annoyance, she exclaimed, "Gimme a second here, Ace! I'm tryin' to concentrate on what I'm doin'!"
My breath caught in my chest. You could never pay me enough to admit this aloud, hell, I'd never let anyone torture this fact out of me, but hearing her say the name 'Ace' for the first time in fifteen years was the most beautiful thing I'd ever heard. Hearing that one, little name again made my chest constrict painfully for a few seconds before slowly turning everything inside me into something warm and good. It was the closest thing I'd felt to being whole in a long damn time.
Not that Belle gave me any time to enjoy that nice warm feeling. Upon realization of what she'd said, all the color drained out of her face, and she was halfway out of the Sullivan's room before I could blink. Not that I was letting her get away from me this time. Throwing my cards on the table, I hauled ass after her, leaving the smirking Sullivan brothers in my dust. Luckily, the alcohol had slowed her down, so she hadn't made it very far down the breezeway when I caught sight of her again. By the time I was in arm's reach of her, she was unknowingly just four steps short of my hotel room's door. Opportunity wasn't knocking, he was telling me to haul my girl, kicking and screaming, into my room and kick the damn door down to get there, if I had to.

Jessie Lane is the writing team of Crystal Leo and Melissa Pahl. The two sisters-in-law share a passionate love of naughty romance, cliff hanging suspense, and out-of-this-world characters that demand your attention, or threaten to slap you around until you do pay attention to them. Because really, it is ALL about the characters. (They're kind of megalomaniacs - but don't tell them that we said that.)

Their first YA novel, The Burning Star, was released in May 2012. Big Bad Bite is their second novel, but their first adult paranormal romance, and was released in January 2013. Their third book, Secret Maneuvers, releases on June 15, 2013, and will be the start of a new adult contemporary romance series (Ex Ops Series). They are now working on their next three novels, Walk On The Striped Side (Big Bad Bite Series #2), Stripping Her Defenses (Ex Ops Series #2), and The Frozen Star (YA Star Series #2).

With these projects underway, they are looking forward to showing the rest of the world their crazy stories, heroes and heroines that often plague their minds until written, and hope you will join them on their journey!
AllRomance
Smashwords
Right now- and for a limited time - Secret Maneuvers is available for 99 cents!! Get it now, while you can!


Prize Information
Secret Maneuvers ebook
Custom designed bag
Custom designed dog tags
$50 Gift Card to Amazon or Barnes and Noble
REV IT UP by Julie Ann Walker
IN THE AIR TONIGHT by Stephanie Tyler
FREE FALL by Catherine Mann
Catherine Mann bookmark
a Rafflecopter giveaway