Title: Enemy Within
Series: Vampire Born Trilogy, Book 2
Author: Angeline Kace
Published: April 2013, Accendo Press
Format: Ebook provided for review
Two guys who've stolen her heart.
Three races and only one of them worthy.
Countless enemies with insatiable bloodlust for power.
Will one girl's curse ultimately save her?

Half-vampire Brooke Keller barely survived the slaying of her worst enemy, only to learn that Zladislov—the world's most powerful vampire, leader of the vampire world, and her father—wants her dead. However, this time, she's not only fighting vampires but a raging monster within her that endangers what's left of her humanity. And when a deadly disease threatens to take her best friend's life, Brooke tries to convince Kaitlynn to accept a monster of her own: becoming a Zao Duh.

As a former slave to the Pijawikas, Mirko is driven to protect the innocent at all costs, but he has never faced a foe more formidable than Zladislov. And when the Commission bears down on Brooke, Mirko finds the stream of enemies runs deeper than he ever imagined.
First – let me say I hate
Angeline Kace
. What? Yep. I do. Why? Cause now she has me totally invested in this kick ass series – and the third book is not out yet! When
Enemy Within
ended, and I realized I had just read the last page, I felt like the guy in the movies who falls to his knees in the rain and screams toward the sky in agony. I even clicked my kindle page forward/backward buttons a few times, trying to will more words to appear. It didn't work. So yeah, sorry
Angeline Kace
, but I hate you now.
So in book one,
Descended By Blood
, where I thought there were some somewhat cheesy scenes – that was a completely foreign concept in
Enemy Within
. So what do we know? We know Brooke is part Pijawika, she's falling for uber hot Mirko, and her best friend means everything in the world to her. In
Descended by Blood
Brooke has done something that makes her feel that her father, Zladislov, is now on the hunt for her. So right away
Enemy Within
starts on a high level of excitement. And that level doesn't drop off, the whole book through.
Right away Brooke falls into a spavati, which is basically like a coma for Pijawika. And that allows us to see something so completely awesome – Mirko's point of view. And we get to see it throughout the whole book! Ok, so I totally fell for Mirko in
Descended By Blood
. I thought he was all things wonderful, I couldn't find anything wrong with him. So now that we get the opportunity to see how his hot brain (oh he is, see my left sidebar??) works. And it's beautiful how it works. You get to see exactly how much he feels for Brooke, and how far he is willing to go for her.
These two are really building a romantic tale that is more than any reader could hope for. They have sexual tension that is so thick you can cut it with a knife. Then add in that their relationship is pretty much against the Pijawikan rules. But through it all, we get to see what each of them are thinking, and I couldn't get enough.
This book was totally packed with exciting action scenes.
Angeline Kace
does a fantastic job of making you wonder who you can trust, and who you can't, and then she rips the rug out from under you time and again. Brooke feels her humanity is slipping away, and begins to act and react more on instinct than on logic. And her character grows in leaps and bounds. In the beginning of
Descended By Blood
she was this regular high school kid, ready to do normal high school kid things with her awesome new boyfriend. Now she is this vampire, descended from vampire royalty pretty much. She is developing powers, and who knows how many she will have. She is proving herself a formidable opponent to those who are against her. She begins to change, she becomes more confident, more brazen. And I love every damn minute.
So many things happen in this book. We meet many more Pijawikans and Zao Duhs, and no one is safe in this book. Anything can happen – and oh-my-god, it freaking does. One chapter I would be cheering and whooping it up, and then the next I would be depressed and ready to cry, and then the next I'd be curling my toes reading some super hot scenes between Brooke and Mirko. (Ok, seriously, that Zao Duh can freaking KISS!)
This book takes you on a rollercoaster, and there are so many hairpin turns I know you will enjoy the ride. But it makes writing a review so incredibly hard, because I don't want to give anything away! Just know that
Angelince Kace
has completely grabbed the bull by the horns in this book, and she does not let up. You get the urban fantasy, the paranormal romance, the mystery and intrigue, the romance, duplicity and secrets – it's all there. Read this book, and then let me know what you think. I'm pretty sure you will love it as much as I did. And then you will hate
Angeline Kace
as much as I do.

Fine Angeline Online
Website




Facebook Fan Page




Twitter


Goodreads
Accendo Press

Go to Angeline's website to read the first chapter! CLICK HERE
Click Button To View Entire Tour Schedule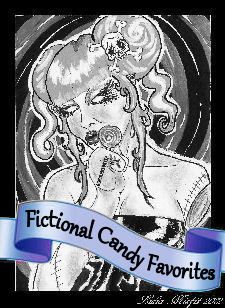 a Rafflecopter giveaway