Title: King
Series: King #1
Author: TM Frazier
Released: June 15, 2015 - CreatSpace
Pages: 302 per Goodreads
Format: Ebook received for review
Homeless. Hungry. Desperate.





Doe has no memories of who she is or where she comes from.





A notorious career criminal just released from prison, King is someone you don't want to cross unless you're prepared to pay him back in blood, sweat, pu$$y or a combination of all three.





King's future hangs in the balance. Doe's is written in her past. When they come crashing together, they will have to learn that sometimes in order to hold on, you have to first let go.






Warning: This book contains graphic violence, consensual and nonconsensual sex, drug use, abuse, and other taboo subjects and adult subject matter. Although originally slated to be a standalone, KING is now a two part series.
King really came out of no where and blew me away. I loved this book, I loved the characters, hell, I even loved their house. And when it ended.... well, I didn't love that so much. There's a bit of a cliffhanger, but that doesn't really bother me too much. But I tell ya what, I want to read the next book NOW.
Doe, which is an awesome name even if it is because they're calling you Jane Doe, has been living on the streets. Amnesia. And one night she goes with her friend (who doesn't really seem like a friend to me) to a party in hopes of hooking up with a biker. Not because they want to be some sort of biker groupie, but because the bikers are known to sometimes keep you around for a bit. That means food and shelter to Doe. And tell ya what, Doe is starving. I am sure I would be doing the same thing.
Well, the party is at King's house, and she meets King. From there on out, I'm pretty sure Fate decided everything else. These two (Doe & King) may want to think they are making their own decisions, but there's no way. I felt such a strong connection between them, that it can only be marked up to Fate or Destiny, or some other mystical thing that takes away your free will.
So I like Doe. She's not as meek as you might think someone in her predictament might be. And it must be very hard to even live a day not knowing anything about yourself. I mean, a lot can happen to you to drag you down the hole - and in the end you still have you. But she doesn't. She looks to her past and it's just void. King is... well holy shit ladies, he is a real bad boy. Hell, it feels a bit silly calling him a bad boy. He's a man who decided with his best friend at an early age that they were going to live a "take no shit" type of life. And he has. And it's worked out pretty well for him. There's no way I don't like King.
But can I talk about that best friend? His name is Preppy. Preppy is a bit of a sick fuck, and you learn why. But you know what, that is just one part of him. This man brought so much love and care and comic relief to the story, I couldn't help but fall for him. He's so unique and multidimensional; if there were one character from this story I'd want to see in person, it'd
be him.
So King is kind of a dark story. There's lots of elements that might not sit ok with some people. For me, I loved every minute. It made 300 pages fly by and I couldn't get enough. This book took me through all the emotions. It made me laugh, it turned me on, it made me feel content, it scared me at times, and at it's worst, it broke my heart in two and made me cry a bit (Don't judge!) So do I think you should read this story? Hell yeah I do. (I gave it five stars and put it on my favorites!)
T.M. (Tracey Marie) Frazier resides in sunny Southwest Florida with her husband and three feisty fur kids.

She attended Florida Gulf Coast University where she specialized in public speaking. After years working in real estate and new home construction, she decided it was finally time to stop pushing her dreams to the back burner and pursue writing seriously.

In the third grade she wrote her very first story about a lost hamster. It earned rave reviews from both her teacher and her parents.

It only took her twenty years to start the next one.
It will not be about hamsters.

King On Goodreads
TM Frazier on Goodreads
Twitter
Facebook

Buy It!
King on AMAZON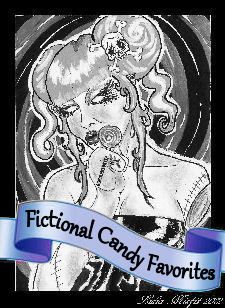 a Rafflecopter giveaway